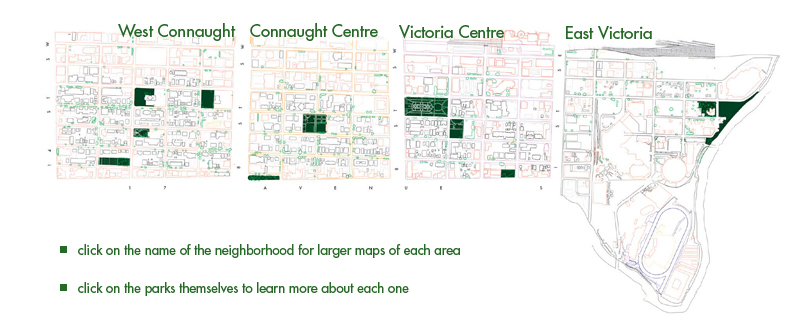 Parks in the Beltline

In 2010 there were 18,902 residents living in the Beltline. A community of our density and demographics requires quality open space where our diverse needs can be met.

According to the City of Calgary, open space in the Beltline is currently 6.2 hectares, or 0.33 hectare per 1000 capita. This is well below the guidelines set for the community. Our open space should be 1.0 hectare per 1000 capita.

Our Parks and Public Places Committee works hard to ensure that both the quantity and quality of open space in the Beltline is improved. We not only want to see new parks in the community, such as the new Safran Park, we also want to see improvements in the quality of our open space. Better programming, infrastructure and amenities are needed throughout the community.

In recent years, we have seen improvements in Connaught Park, Central Memorial Park and Haultain Park, but there is much work to be done. Redevelopment options are currently being considered for Humpy Hollow and the Lawn Bowling Club. New parks are set to be developed at the Safran site and Macleod Trail between 11 Ave and 13 Ave SE.

Beltline Communities will continue to lead the way in ensuring that our parks and public places are truly meeting the needs of the community.

Beltline Parks and Public Places Committee

The Committee meets once a month to discuss issues related to parks and public places.

If you want to become involved in the Beltline Parks & Public Places Committee please email parks@beltline.ca or call 403-670-5499 ext. 4.