. royal canadian legion commemorative medallion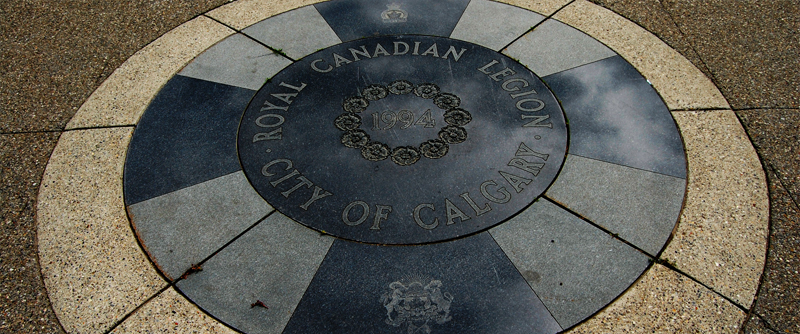 1994

The Royal Canadian Legion is the largest of the many Veterans organizations in Canada with close to 400,000 members.

The Legion is a non-profit organization that is mainly supported by dues from it's members, as well as funds collected from the sale of 'poppies' around Rememberance Day. The Annual Poppy Campaign helps to perpetuate "Rememberance" of the 117,000 men and women who have given their lives in the wars and military missions around the world. With the majority of the proceeds provide assistance to veterans, ex-service members and families who are in need. As well, the Legion provides programs for seniors, community initiatives, housing, long term care, and youth programs such as the Cadets, Guides and Scouts.

The Royal Canadian Legion is also self supported, and recievs no financial assistance from any outside agency.

Royal Canadian Legion Branch No.1 Calgary

In the first Royal visit to Alberta in 1919. Edward, Price of Wales (later King Edward) broke ground for the construction of the memorial hall. Due to construction delays and cash shortfalls the building was not completed until 1922. The Great War Veterans Association later joined the Canadian Legion of the British Service Club, which would eventually become the Royal Canadian Legion.
Groups: