. about beltline's population
As Calgary's most authentically urban community, the Beltline is home to thousands of Calgarians and the number has been steadily increasing over the past decade. Bordered by the CPR tracks on the north, 17th avenue to the south, 14th street on the west and the Elbow River in the east, the separate communities residing within the Beltline are located within Calgary's professional and recreational hub.
The majority of Beltline's population consists of single, working professionals who are situated within walking distance of their workplace.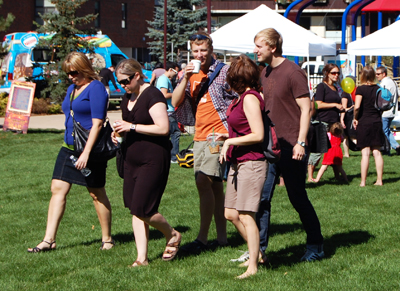 Growth:
Beltline is one of the fastest growing communities in Calgary, only being surpassed by Panorama Hills in 2011. Since 2007, Beltline has seen continuous growth with a 9.9% increase in the community in the past five years
Age:
Beltline's population is diverse. However, 39.9% of its residents fall within the 25-34 age range, resulting in a large community of young professionals. The smallest age group in Beltline is between 15-19 years of age. Only 385 residents of Beltline fell into this category in 2011.
Employment:Gathered from the 2006 census, the Beltline employment rate for those over the age of 15 is 66.4%. This is slightly greater than the overall Calgary employment rate of 65.29%.
Dwellings:
Also gathered from the 2006 census, most Beltline residents choose to rend their accommodations (70.9%), usually in an apartment or condo building (97.5%). Only 29.1% of Beltline residents own their home, which is substantially lower than Calgary as a whole (72.8%). The average rent per month in 2006 was $781.
Transportation:

With the majority of Beltline residents living near the workplace, walking to work is the most popular form of transportation in the area (41.50%).This number is significantly higher compared to the rest of the city (5.1%).

The most popular ways to get to work in Beltline are:

1. Walking: 41.50%
2. Driving alone: 35.86%
3. Transit: 17.55%
4. Work from home: 16.8%
5. Carpool as passenger: 10.9%
6. Bike: 10.10%
7. Other: 6.70%
8. Carpool as driver: 6.40%
9. Motorcycle: 0.60%